Doc's 1957 Corvette Archive
1957 RPO 579E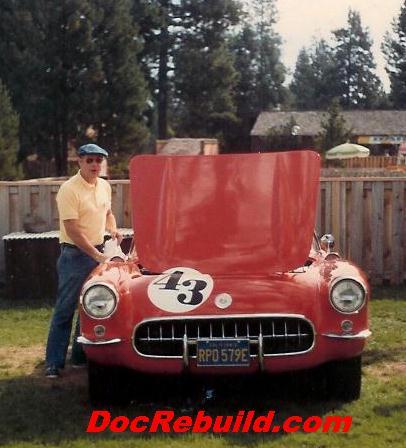 This 1982 Bend, OR NCRS chapter meet was the largest event in the NW area that was exclusively devoted to the Corvette. And up to that time, it was the largest NCRS event. One of the nicest fellows I've ever met was Wilson Swilley, who brought this 1957 579E Corvette. Loren Lundberg has informed me that it was built in the 1960's by Bob Dye and raced in West coast SCCA type races. Later it was once owned by Chip Miller (RIP).
These models came without radios, heaters and were generally modified for racing as in the roll bar. Note the 3 SCCA inspection stickers on the left bar, and 2 on the right. To the left a silver 1961 with wire wheels.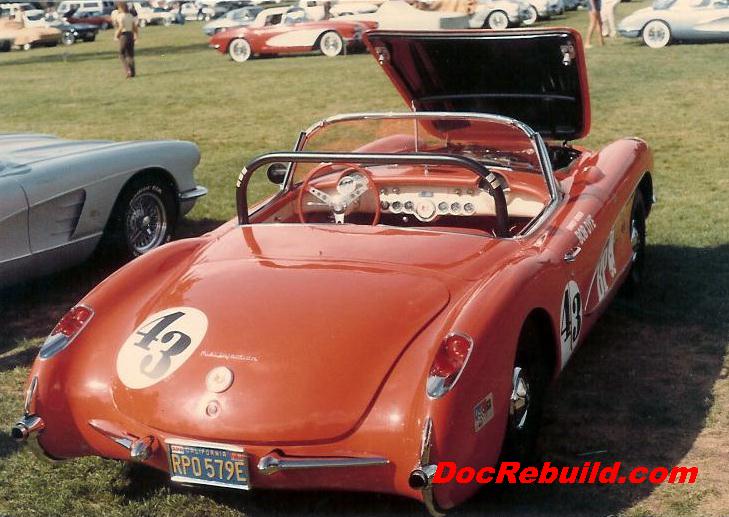 These 579E optioned models had a large 8000 RPM Tach mounted to the steering column with the drive cable going through the center of what normally was the parking brake alarm red lens. Not the crossed flags emblem covering the hole normally used for the Tach and rev counter.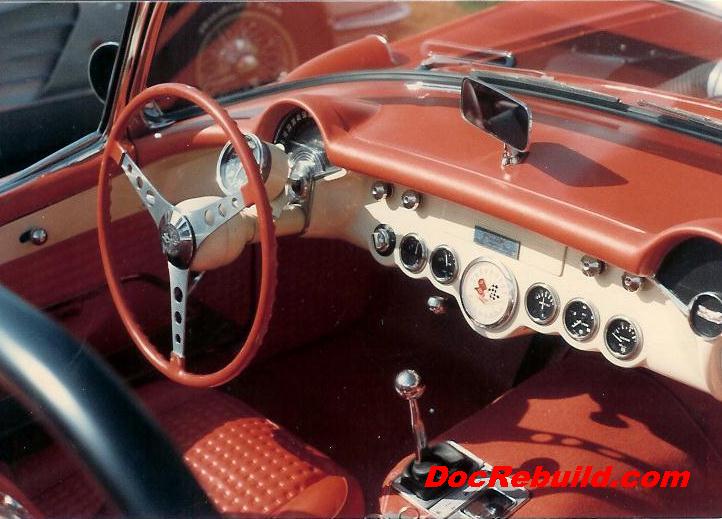 Other owner inspired modifications include the small gauges and Hurst shifter. Note, the dash plaque on the radio block off plate and the GM replacement ash tray, with the Black plastic knob. This was prior to the repro with a Chrome knob.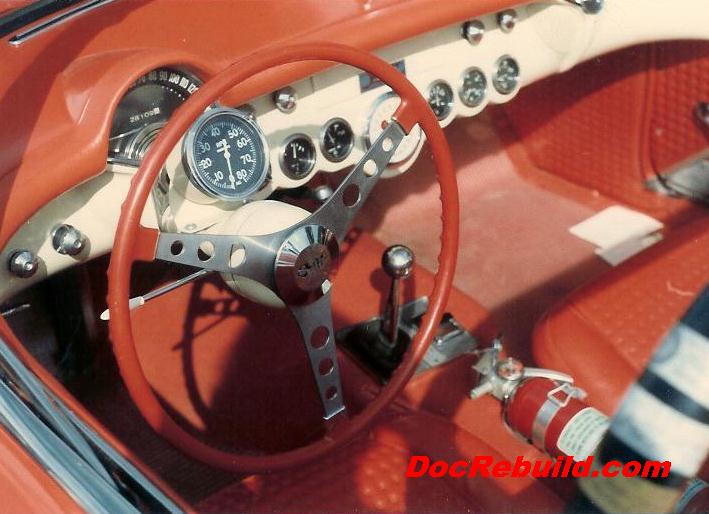 The odometer shows 28,100 miles; not unusual for an ex-racer. Note the fire extinguisher partially hidden by the roll bar bearing the SCCA inspection stickers.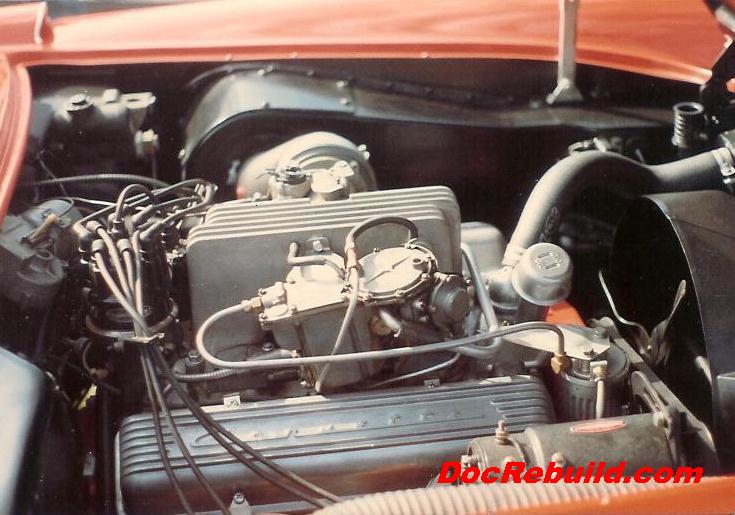 The 283 CI / 283 HP Fuelie was fed air by a large external fiberglass chamber generally referred to as the air box, hence the reference to 579E as the Air Box Cars. It was mounted to the drivers side inner skirt with a removable curved fiberglass cover to allow service to the filter. Note: no shielding, no heat and no windshield washer reservoir.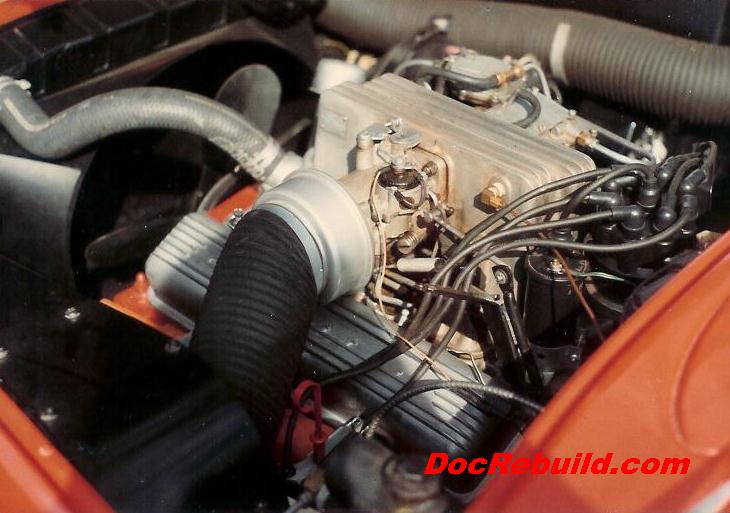 The fender mounted air box was connected to the FI air meter via a cloth covered hose. The cloth covered hose on the passengers side inner fender is not for the heater, but led to a duct under the door sill to cool the rear brakes.
Back to Doc's Corvette Archive - - - - - HOME